Free delivery in the Reno/Sparks area!
*Additional delivery fee for anything outside the area
*Additional fee for tarp if bounce house is not placed on grass
Regular Bounce Houses
(13X13X12)
(Many banner themes available)
​
4 hours $115.00
6 hours $130.00
8 hours $140.00
Banner Themes - Dora, Frozen, Strawberry Shortcake, Fire Fighters, Looney Toons, Cars, Shrek, Happy Birthday, Monsters Inc, Ice Age, Incredibles. Lilo & Stitch, Balloons, Spongebob, Cat in the Hat, Justice League, Toy Story, Marvel, Mickey Mouse
20190619_195938
20190619_195709
20190619_195803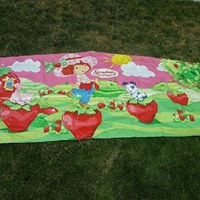 Strawberry Shortcake
The Incredibles
Spongebob
Shrek
Monters Inc
Looney Tunes
Lilo and Stitch
Dora
Fire Fighters
Frozen
Cars
Happy birthday
Clubhouse Bounce Houses
(20X20X17)
Spiderman, Mickey Mouse Clubhouse, Finding Nemo, Medieval Castle,
4 hours $135.00
6 Hours $150.00
8 hours $160.00
4n1 Bounce House &
5n1 Bounce House
(20X20X20 all have a slide)
​
4 hours $170.00
6 hours $210.00
8 Hours $260.00
Toddler Bounce Houses
​
(FOR AGES 3 & YOUNGER ONLY)
​
4 hours $160.00
6 hours $185.00
8 hours $220.00
Don't forget to like us on Facebook!